Some NBA executives believe the out-of-favour Carmelo Anthony may not play again in the league, according to reports.
Anthony is without a home in the NBA after he and the Houston Rockets agreed to "part ways" after just 10 games this season – and it does not appear he has had any takers.
ESPN NBA insider Brian Windhorst reported league executives told him they believe the forward may "have played his last game".
After being bought out by the Atlanta Hawks and subsequently signed by Houston in the off-season, Anthony was supposed to form a new "Big Three" with James Harden and Chris Paul.
But the 10-time all-star averaged a career-low 13.4 points per game.
Anthony is one of the more decorated scorers in NBA history, ranking as 20th all-time in points per game.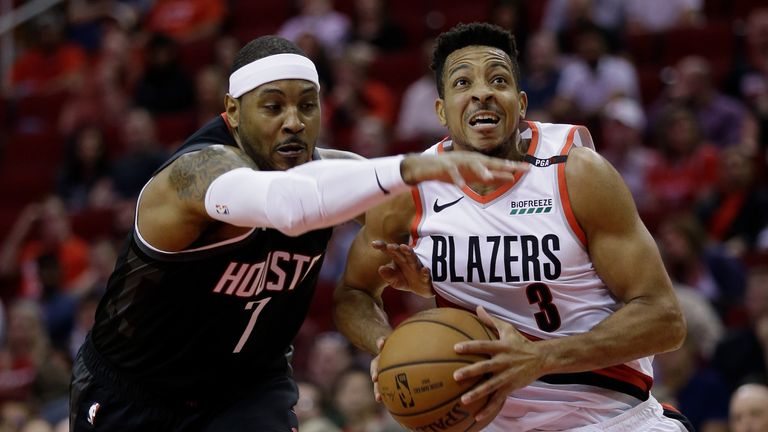 The Hall of Famer's career includes an NCAA championship with Syracuse and three Olympic gold medals with Team USA.
However, his game has been in decline after he was traded from the New York Knicks to Oklahoma City Thunder in 2017.
A lifetime 44.9 percent shooter, Anthony hit just 40.4 percent of his shots in 2017-18.
During his 10-game Rockets tenure Anthony hit only 40.5 per cent of his shots and connected on just 32.8 per cent of three-point attempts.