British star Heather Watson has joined UK tennis charity, Give It Your Max, in a player ambassador role.
Give It Your Max (GIYM) is a UK tennis charity which currently runs 20 in-school tennis programmes in some of the most deprived parts of the UK
Since the charity was founded in 2005 it has provided tennis opportunities to over 120,000 primary state school children.
Watson, who became the first British female to secure a WTA singles title since 1998 when she won the Japan Open six years ago, said: "I am so excited to be an ambassador of Give It Your Max! I am very passionate about being involved in the community, children and being able to give back."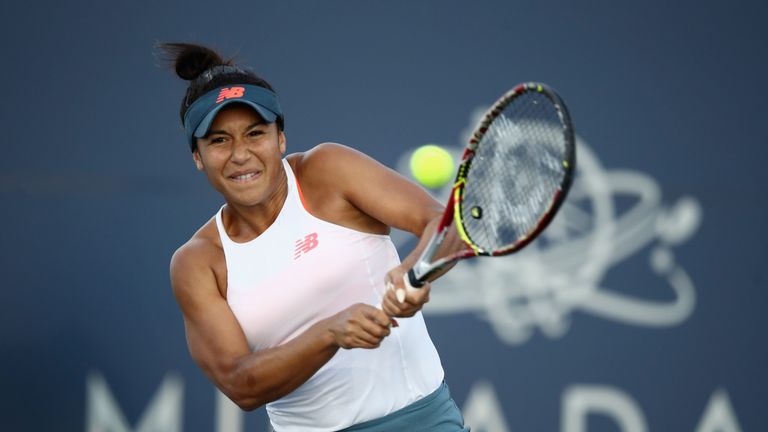 Abigail Tordoff, CEO of Give It Your Max, added: "We are thrilled to be adding to our family of ambassadors and welcoming Heather Watson as our first female player ambassador. Heather is a fantastic role model and is passionate about inspiring the young and helping those less fortunate.
"We are looking forward to getting Heather along to some of our programmes and events and showing her the work and progress that we're making in the community and the fantastic impact that the sport of tennis is having on so many deserving children."