Golden State Warriors forward Kevin Durant has been fined £19,500 for directing inappropriate language towards a fan.
The incident occurred in the first quarter of the Warriors' 112-109 loss against the Dallas Mavericks on Saturday.
Durant was involved in a heated argument with teammate Draymond Green, which carried on into the Warriors locker room, last Monday and Green was ultimately issued a one-game suspension for conduct "detrimental to the team".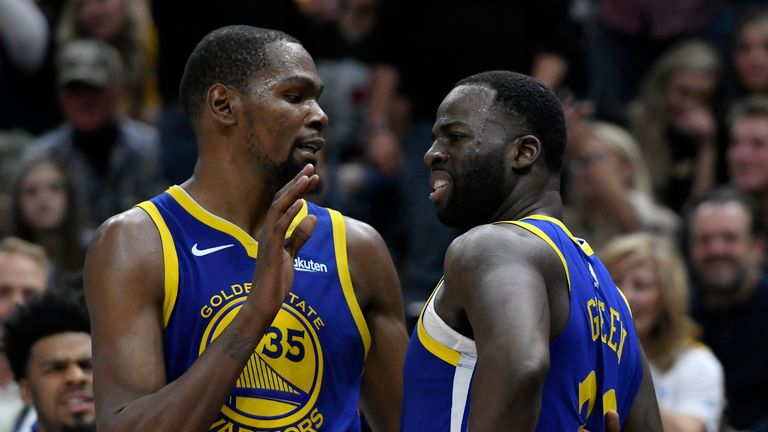 Following the explosive exchange between Durant and Green, speculation has grown that the 30-year-old might be ready to leave the Warriors through free agency in the summer.
Durant has played down the incident, telling reporters, "Don't ask me about that again," after being asked on Friday where his and Green's relationship stood.