Hall of Fame trainer Freddie Roach will be in Tyson Fury's corner for his WBC heavyweight title fight against Deontay Wilder next month.
Fury recently switched his training camp for his showdown with Wilder from the altitude resort of Big Bear to Roach's Wildcard Gym in Los Angeles.
The 30-year-old has enlisted the services of Roach, who told Sports Illustrated he will be the Gypsy King's cut man for the Wilder fight on December 1.
"He asked me if I'd work in his corner," Roach said.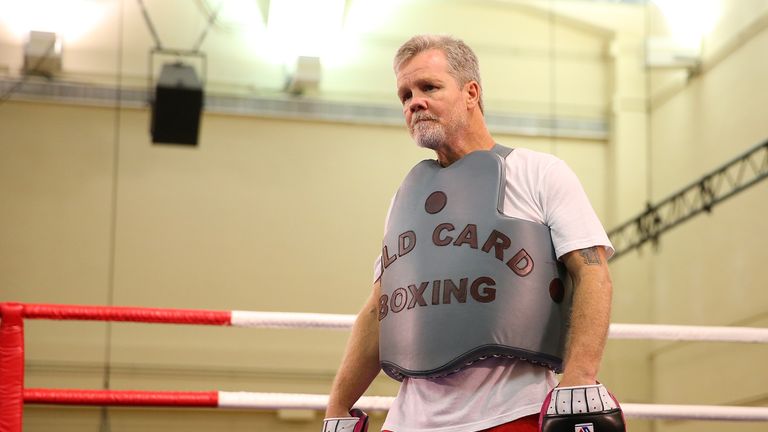 "He asked me if I could do cuts. I said, 'Yeah, I have guys better than me though.'
"He said, 'Do you know what you're doing?' And I said, 'Of course I do – I have everything you need.' So I'm the cut man.
"If [Fury] gets cut, it's no problem. That cut won't be a factor."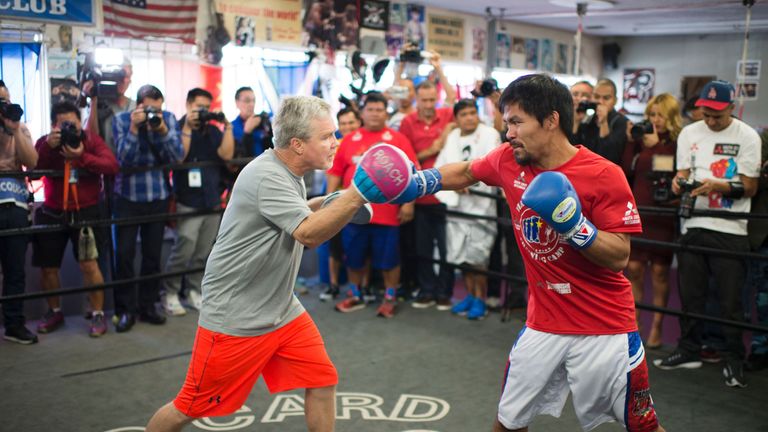 Roach, who trains Scott Quigg and has previously trained Manny Pacquiao, Miguel Cotto and Amir Khan, admits he has been impressed with what he has seen from Fury in training.
"I like him," Roach said. "He's very positive and he has a good idea of how he is going to win this fight.
"He's got good legs, he feints well. He's a talented guy".